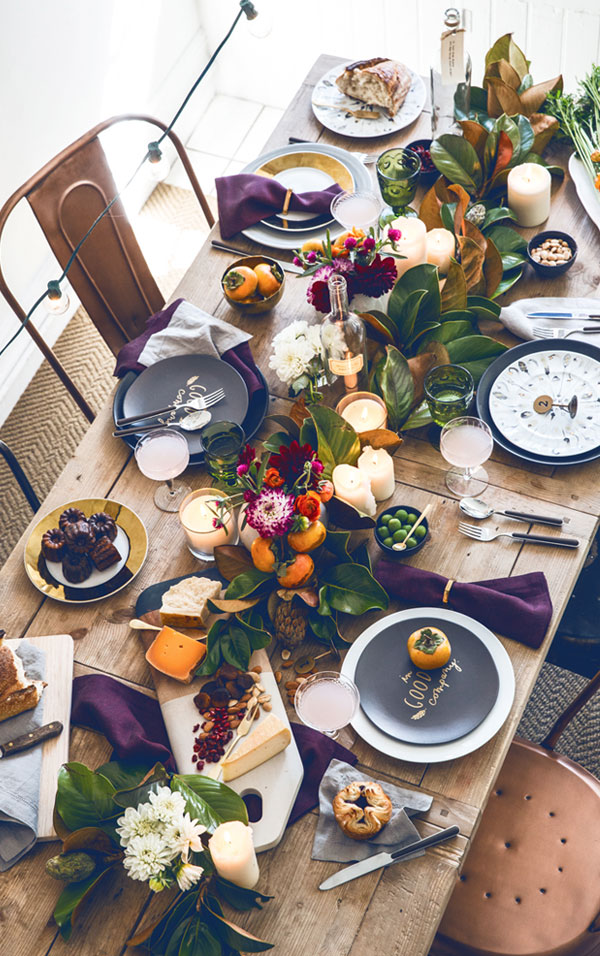 Hope that everyone has had a lovely, lively, travel-filled summer. I want to apologize for my gap in teaching this summer. I didn't intend to take July & August off – my body made me slow down. Had a couple illnesses that slowed me down in a big way, thankfully nothing serious, and all is well now.
Let's talk about this incredibly inspiring Fall tablescape photo. It has all the elements I love in a tablescape – fun textures, colors and unexpected items. I think I've found my inspiration for my Thanksgiving table, although I like to go a bit more formal and set out the china.
These August cooler days have me extra motivated for the upcoming Fall round of classes! Everything about Fall makes me HAPPY! Beautiful crisp weather, cozy clothes (oh, and the return of those ugly, but oh-so-comfortable Uggs), slower-paced life as the temperatures drop, leaves changing, braised food, baking treats, warm scents and pumpkins everywhere.
I hope you'll grab a friend or two, and come create something delicious with me in class! Hope to see you soon!
To view schedule, click here: Fall 2015 Classes
Photo credit: Apartment 34 blog