This appetizer is over-the-top delicious. With crispy, salty pancetta as the base, a touch of slightly bitter arugula paired with creamy goat cheese, sweet fruit jam, a berry and drizzles of olive oil and cherry balsamic, these bite-sized starters make for an irresistible treat. Allow for at least 3 – 4 for each guest, because they'll come back for seconds, and likely ask you for the recipe!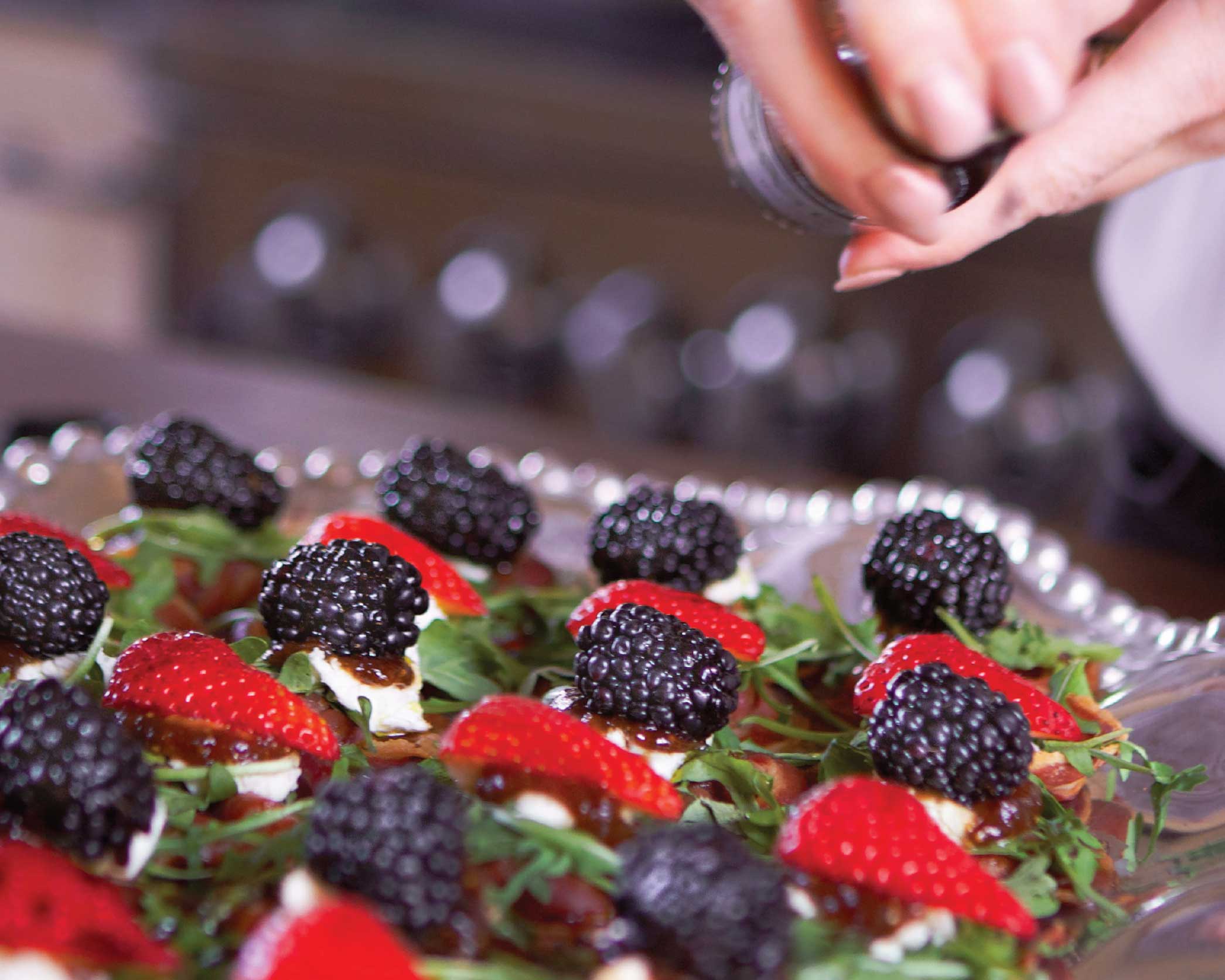 28 – 30 slices of pancetta, cut about 1/8-inch thick by deli
Clamshell of baby arugula
10-ounces fresh goat cheese, crumbled
Fruit jam – usually fig, but other flavors will work
14 strawberry halves or quarters, depending on size of fruit
14 large blackberries
Olive oil & dark cherry or strawberry balsamic vinegar, for drizzling
Method
Preheat the oven to 400 degrees. Place pancetta in a single layer on a parchment-lined large rimmed baking sheet. Bake until crisp, 12 – 15 minutes. Cool crisps about 15 minutes, and transfer to platter.
Top each slice with small mound of arugula leaves, a small spoonful of goat cheese, some fig jam and a berry. Alternate berries by type each row for extra drama. There will be plenty of goat cheese leftover for another use. Drizzle with olive oil and balsamic vinegar. Prepare to wow your guests!