A quick-to-the-table appetizer with loads of flavor and ease. Also, it's low-carb and gluten-free, for those who care about that, and an unexpected base: zucchini slice instead of a cracker or crostini.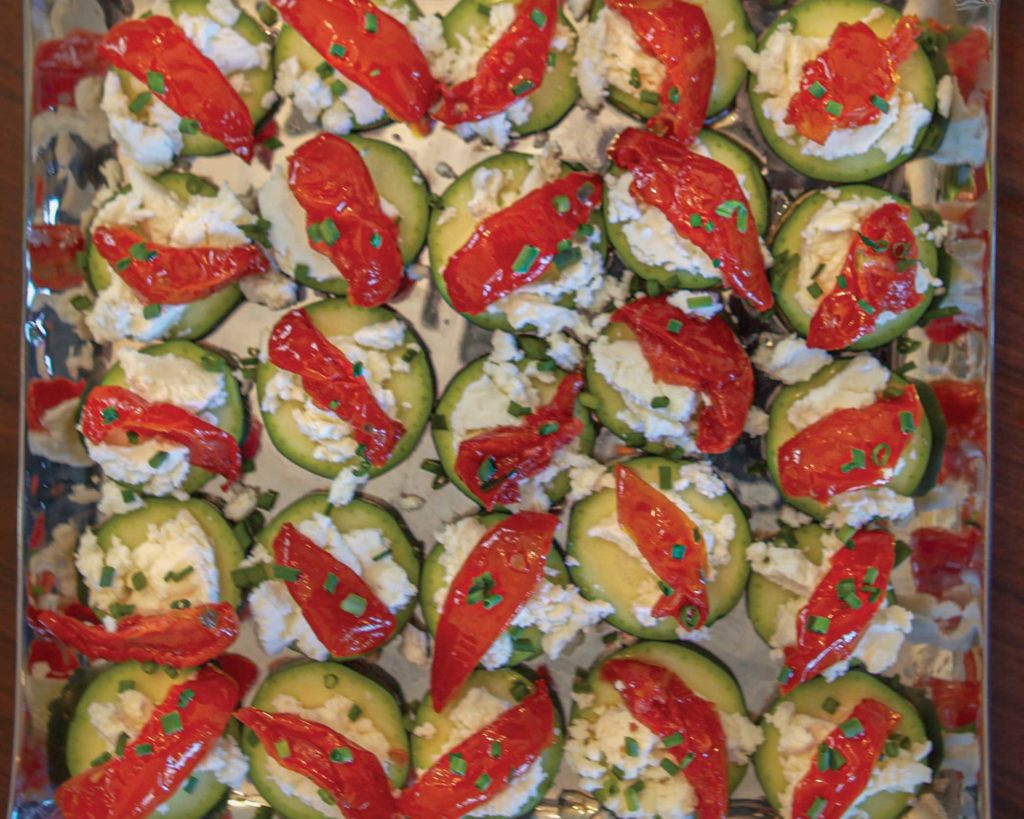 2 small zucchinis, cut into ¼-inch rounds
Roasted tomatoes – Divina brand packed in olive oil or homemade
Boursin or goat cheese, crumbled
Olive oil for drizzling
Fresh chive, finely chopped
Pink Himalayan salt, for sprinkling
Method
Arrange zucchini rounds on a small platter, top with roasted tomatoes artfully placed on top and goat cheese. Drizzle olive oil over the top of rounds, and finish with fresh chive and salt.