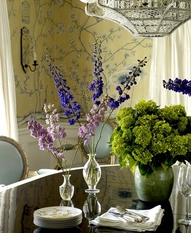 Hoping this lovely spring season has put a pep in your step and that you're enjoying all the beautiful flowers that have bloomed so early this year! Can't wait to share some exciting classes with you!
Please take a peek. I've posted classes for May and June. Simply click on the link called "Class Schedule" under Pages on the right hand margin of this page. (I apologize – I usually link right here, and I'm having a hard time tonight.)
In July, my husband and I will travel to France for 10 days, and we haven't nailed down the dates yet. REALLY looking forward to the trip and the culinary adventures. I speak NO French and will attempt to work on that before we go. Most of all, I will enjoy eating my way through Paris and the trip's influence on my cooking and sharing it with all of you.
Hope to see you soon and see you often this round!