Cousin Katie whipped up these Mules a few years back at Christmas, and we've been enjoying them ever since. The Stoli Ginger Beer is deliciously gingery and bubbly. The mint ads nice aromatics and makes it a touch different.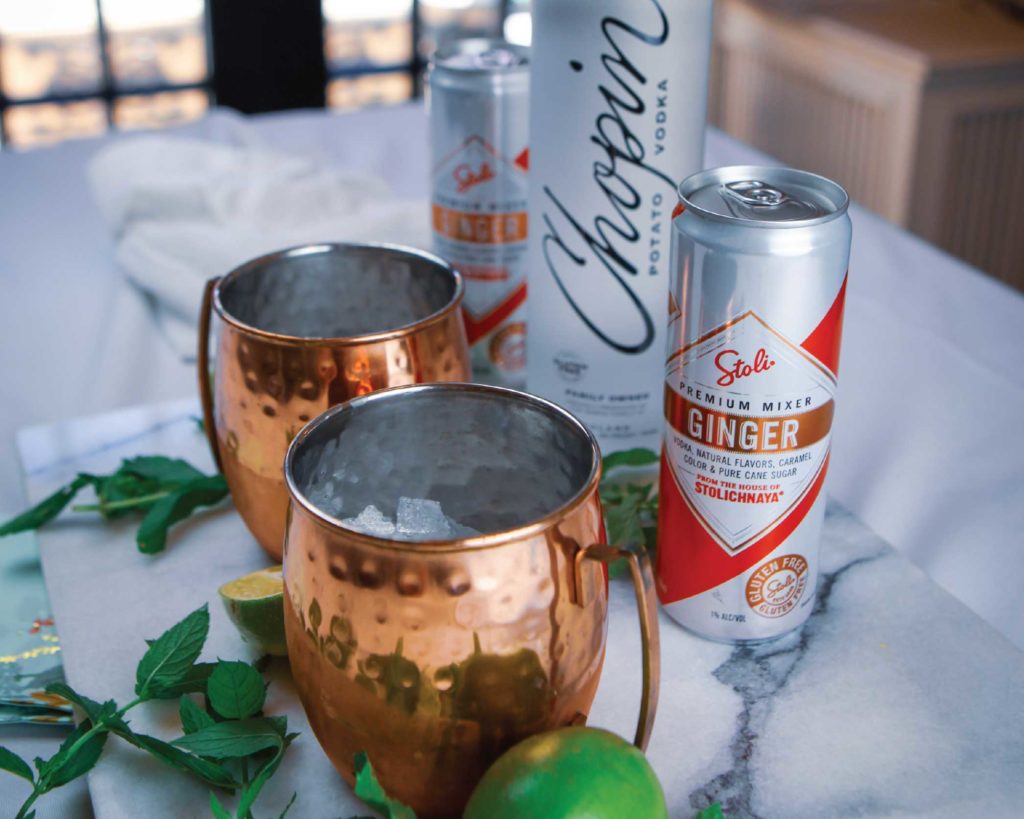 1-2 ounces of Chopin Vodka
6 ounces Stoli Ginger Beer
2-4 lime wedges (depending on preference)
2, 2-inch sprigs of mint
Method
In copper mugs, mix all ingredients over plenty of ice. Enjoy!
Cook's tip: Chopin Vodka is both gluten-free and corn-free.