Randy & I committed to the 3-week Clean Cleanse in January to jump start healthy eating and weight-loss. We both really enjoyed the experience, although it was a bit more time in the kitchen preparing each and every meal. Smoothies for breakfast, healthy lunch, healthy snacks in between meals and of course, a healthy dinner, to be served by 6:30 p.m.
A good friend of ours, Molly, told us about the cleanse, as she's done it many times. She let me borrow her Clean Eats cookbook, and I found several recipes I've made over and over again, even after the cleanse. I'll share my favorite find, with a few adjustments to how I prefer them. I make double batches because they freeze beautifully and while the food processor needs to be washed, might as well.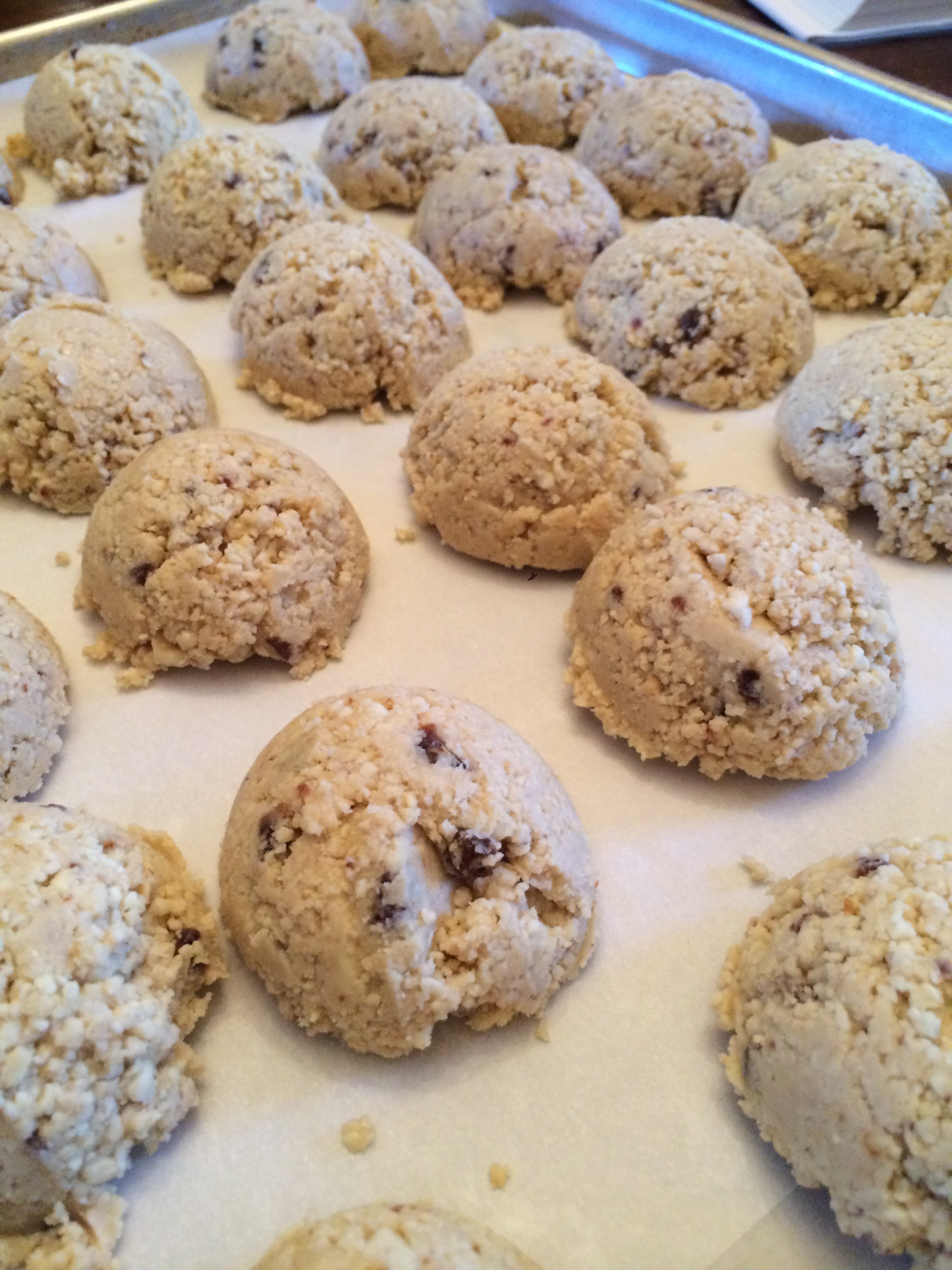 Raw Lemon Cashew Cookies*
4 cups organic, raw cashews
4 – 5 small dates, pitted and soaked for a few minutes in water to soften
1 teaspoon vanilla extract
7 drops organic lemon flavoring
1/4 cup plus 2 tablespoons coconut manna (not oil)
Pinch of sea salt
1 small package of stevia or 2 – 4 drops liquid stevia or 2 tablespoons coconut nectar
1/4 cup coconut oil, melted
Method
In a food processor, combine all the ingredients until the mixture forms into a ball and the consistency is similar.
Using an ice cream scoop, scoop out equal cookie portions and place onto a parchment paper lined cookie sheet. Refrigerate or freeze. Enjoy!
*Adapted from Clean Eats, Cashew No Bake Cookies