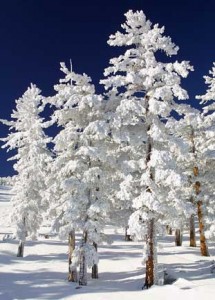 Although it's freezing cold and snowy outside, it's rather toasty warm in my kitchen!
The past 14 months have been a wonderful adventure of food, friendship and fun teaching cooking classes to you all. As I'm sure you have noticed in that time that our edible staples keep rising, so I have raised my class price to $45.
But you're in luck. Starting today through Saturday, January 15th, you can book your Winter classes for the old class price, $40. Get your calendars out and decide how many nights you'll spend with me, send me and email (abgeist@hotmail.com) or call (990.4493), and as always, your check is your reservation.
There are still a few spots in Tuesday's class, One Dish Wonders as well as Thursday's Alice Waters' Meatless Meal. Call soon cause they won't last long.
Happy Snowfall and Keep Warm!
(Image via luminous-landscape.com)