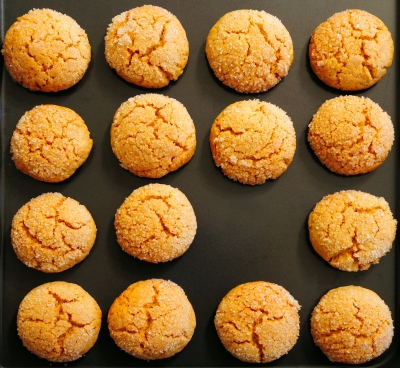 The Holidays are by far my favorite time of the year. I enjoy having family gather round the tables to enjoy the bounty of everyone's hard work in the kitchen and just being together.
If you're like me, you have good intentions of baking Christmas cookies and delivering them to friends and family. But Christmas shopping, parties and other things tend to get in the way.
What better way to spend a Saturday morning than to come over for my First Annual Christmas Cookie class. Come at 10 a.m. You can pick 3 cookie doughs to make (and take home to bake).
– Gingersnaps
– Chocolate Mint
– Snickerdoodles
– Chocolate Chewies
– Pecan Snowballs
– Chocolate Almond Thumbprint Butter Cookies
Space is limited, so please call to RSVP: 990-4493. When you RSVP, please let me know which cookies you would like to make. Merry Christmas!